require_once "includes/inc_news.php" ?>
Europe is waiting
.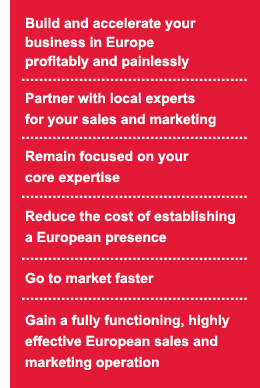 The opportunities for technology companies to expand into Europe have never been so fertile, nor the benefits so great.
We're proud to boast our reputation. Our team is testament to our claims and built with expertise from the technology industry; sales, marketing, journalism, the PR profession, branding, design and web related evangelists.
Now, there's a way to fast-track your European go to market strategy, optimizing the opportunity and minimizing the risk.
Meet Sales Lab Consulting.
Your European sales and marketing partner.
To discuss how we can help you fulfil your European ambitions, click here to email us